Wendell Adjetey on Draft Resisters and the Enduring Myth of Canada as the Promise Land
In this episode Yale PhD candidate Wendell Adjetey discusses how US draft resisters in the 1960s and 1970s, especially African Americans, employed the myth of Canada as the Promised Land and the rhetorical use of the Underground Railroad.
---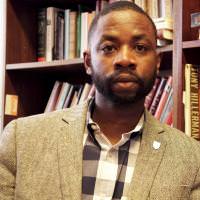 Wendell Nii Laryea Adjetey is a doctoral candidate in the Departments of History and African American Studies. He holds the Falk Foundation, Felix G. Evangelist, and Douglass R. Bomeisler Fellowships. He is writing a dissertation on twentieth-century black activism and freedom linkages between Canada and the United States. His dissertation is tentatively entitled "From the North Star to the Black Star: African North Americans and the Search for a Homeland in Canada, 1919-1985."  
Wendell is a Trudeau Scholar and a Social Sciences and Humanities Research Council of Canada Doctoral Fellow. 
He was a Visiting Scholar and Senior Resident Fellow at Massey College, University of Toronto, for academic year 2016-17.  
Wendell has ten plus years of experience working in youth gang intervention, community development, education, and social policy in Canada. He also champions quality education for impoverished students, and promotes peace-building and inter-ethnic dialogue in sub-Saharan Africa.