Dr. Hannah-Rose Murray on African American abolitionists in Britain between the 1830s and 1890s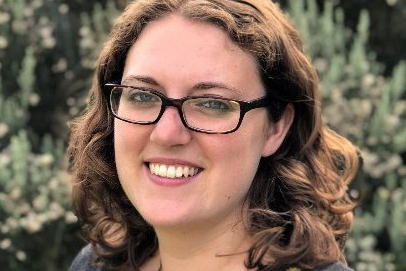 ---
Dr. Hannah-Rose Murray talks with Thomas Thurston about her work tracing the travels of Frederick Douglass, Henry Box Brown and other African American abolitionists in Britain between the 1830s and 1890s
Dr. Hannah-Rose Murray received her Ph.D. from the Department of American and Canadian Studies at the University of Nottingham and has been a postdoctoral fellow there since April 2018. Her research focuses on African American transatlantic journeys to Britain between the 1830s and the 1890s. Dr. Murray is the creator of the website Frederick Douglass in Britain and Ireland. Her publications include:
'"To Tell the Black People's Side of the Story": African American Resistance to Transatlantic Racism 1835-2017.' 

Black Lives Matter: The Past, Present and Future of an International Movement for Rights and Justice, 

edited by Karen Salt and Zoe Trodd (London: Oxford University Press/British Academy, 2019).

'"Monstrous Perversions and Lying Inventions." Moses Roper's Resistance to the British Imagination of Slavery and Abolition.' Violence in the American Imagination, edited by Andrew Dix (London: Routledge, 2018).
'"The Real Uncle Tom": Josiah Henson in Britain 1877.' 

Memory and Postcolonial Studies: Synergies and New Directions Across Literatures from Europe, Africa and the Americas, edited by 

Dirk Goettsche (New York: Peter Lang, 2018).